If you are trying to access your cell phone, but can't remember the password for your Google Pixel 5a 5G Google account, or you just want to get rid of the FRP lock installed on the Google Pixel 5a 5G, keep reading.
This article contains a couple of solutions that can help you
bypass the FRP lock on Google Pixel 5a 5G
. One way is to use an official Bypass APK, which you can download via the link below. You can also use your smartphone's IMEI for the online generator. This approach is much quicker and easier.
Factory Reset Protection (FRP) is a preventative measure to block other people from using your smartphone (just in case you've misplaced it). It also prevents your Google account from being removed from Google Pixel 5a 5G – even if someone tries to reset the mobile device to its factory settings. If you don't know what the password is of your synced account, then you won't be able to unlock the phone.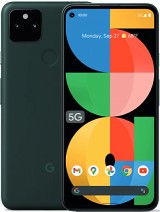 If you want to
remove Google account completely from Google Pixel 5a 5G
and sidestep the verification lock protection measure, then the FRP APK will be just the thing you're looking for. If you prefer not to have any apps installed on the smartphone,
give our tool a try directly online
. It will do the same thing that the app is capable of.
Remove Google's FRP Lock Installed on Google Pixel 5a 5G without pc
The Bypass tool we have created is capable of
generating a code for your smartphone's IMEI
, which can be used to pass through the verification lock associated with the Google account. After a generated code is tapped onto the phone, removal of the Google account synced up with the phone will ensue. From there, you'll be able to enter an ID of your own and
remove google account on Google Pixel 5a 5G
.
Our FRP APK will work with just about any Android-powered smartphone. As long as the OS is higher than 5.1 Lollipop, the
Google account on the device will be locked for free
. The FRP will need to be bypassed for the sake of changing or resetting the account. Using an online tool or APK to bypass the FRP won't damage your mobile device in any capacity, nor will it impact the warranty of your smartphone.
Removing an FRP Lock Using the APK Removal Tool
Before you install the Bypass APK onto your mobile device, you'll first need to let several sources be installed via the smartphone's settings. In order to achieve this, you must navigate through the following:
Settings > Security > Unknown Sources > OK > Trust
Based on what version the OS is, the settings navigation might not be the same as above. You also need several tools, including a stable/good Wi-Fi signal, the Bypass APK tool, a USB stick, and an OTG cable.
Click the following button to download the FRP APK tool. The file will then need to be unzipped. You will notice a file folder that contains the APK. You'll also see a PDF file that contains a tutorial on using the FRP Bypass APK.
Pay attention during this process because this approach does require a little bit of technical skill. Regardless, we have endeavored to simplify the process to the best of our ability. If you aren't able to bypass the FRP on your Android-powered device,
then try using the tool online, which is even easier to use.
1. Remove the Lock on Your Google Pixel 5a 5G Using the APK Tool
For those that find the above method somewhat confusing, there is an easier way to
remove the FRP from your Google Pixel 5a 5G
– one that is much faster and easier. This approach essentially gets you to remove the lock on your smartphone using its existing IMEI.
You won't have to install or download anything with this option. When you're done, you'll have the ability to
bypass the currently-synced Google account on the Google Pixel 5a 5G
. All it takes is a secret code, which our tool generates. There is no shortage of secret codes out there that can help you bypass various settings. This code lets you
bypass the FRP on Google Pixel 5a 5G
.
Our FRP APK generates a secret code. After it is activated, the Google Pixel 5a 5G will go into what is known as "development mode." When this happens, you'll be able to
remove Google Pixel 5a 5G Google account free
, and you don't need to know the password associated with it to achieve this.
From there, simply go to the accounts section from your settings and delete the account. Based on what model of the Google Pixel 5a 5G, the settings may look different.
In addition to a secret code, you'll also be able to download instructions that show you how to bypass the FRP lock, one step at a time. Based on the device model you have, it probably won't take any longer than five minutes to wrap this up.
2. How to Unlock the FRP on Google Pixel 5a 5G Online
Enter the smartphone's serial number/IMEI into the tool.
Choose your smartphone's brand.
Choose the OS version that you're using (for instance, 9 Pie).
Bypass FRP.
Wait several minutes for the FRP tool to do its job. If you have uncertainties about the specific Android version you have installed on the phone, select "All." Choosing this option will result in a longer waiting time.
It couldn't be easier to use this FRP APK tool. If you're having difficulties with the process, send a message to us. We will navigate you through each step.
Clicking the following button will send you to the page where you can
Bypass FRP on Google Pixel 5a 5G and Remove Google Activation Lock ONLINE
. Feel free to get in touch with us for assistance – we will be happy to help you.